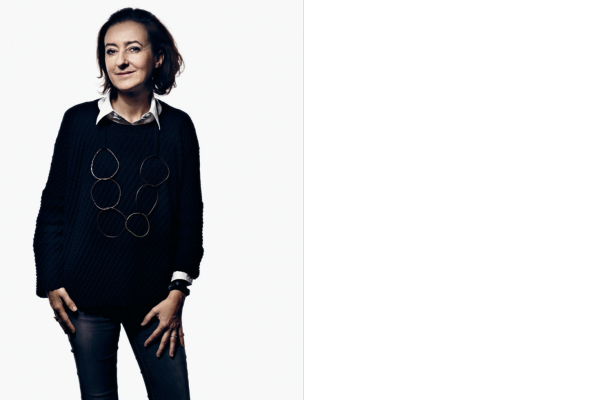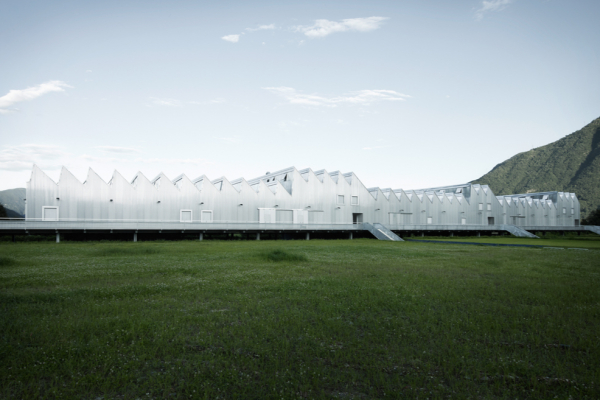 Pia Durisch
Durisch + Nolli Architetti
Nasce nel 1993, con sede a Riva San Vitale e dal 2001 a Lugano, dalla sinergia tra Pia Durisch e Aldo Nolli. Insieme seguono intensamente tutti i progetti dello studio. Fin dagli inizi si distinguono per un approccio indipendente dall'architettura
locale e per alcuni notevoli interventi urbani. Tra le opere realizzate figurano il Service Center di Swisscom a Giubiasco e il recupero del Teatro Sociale a Bellinzona, in collaborazione con Giancarlo Durisch (1997), il restauro del Monastero di Santa Maria a Claro (1997-2005), la casa per uno scultore a Mendrisio (2000), il centro culturale della Città di Chiasso m.a.x. Museo e Spazio Officina (2005), il Loft B a Riva San Vitale (2009), la Scuola Media e Doppia Palestra a Riva San Vitale (2010), il Centro per la Formazione Professionale della Società Svizzera Impresari Costruttori SSIC a Gordola (2010), il Tribunale Penale Federale a Bellinzona (2013), gli Appartamenti per Studenti della Student Mentor Foundation a Lucerna (2013) e il Centro Scolastico Nosedo a Massagno (2017). Nel 2000 hanno insegnato presso l'University of Illinois (UIUC). Nel 2006 hanno insegnato presso l'Università IUAV di Venezia, Facoltà di Architettura. Nel 2011-2013 sono professori invitati presso l'École Polytechnique Fédérale de Lausanne EPFL. Nel 2014-2018 sono professori invitati presso l'Accademia di Architettura di Mendrisio AAM. Nel 2003 vincono il Premio SIA per la migliore costruzione privata nel Cantone Ticino 1998-2003 con Casa per uno scultuore a Mendrisio. Nel 2007 vincono il Premio SIA per la migliore opera pubblica nel Cantone Ticino 2003-2007 con il m.a.x. Museo di Chiasso. Nel 2012 vincono il Premio SIA per la migliore opera pubblica nel Cantone Ticino 2007-2012 con il Centro di Formazione Professionale SSIC di Gordola. Nel 2012 vincono il premio tedesco "AIT Global Award for the very best in Interior and Architecture", nel 2014 vincono il Prix Acier per la migliore costruzione in acciaio in Svizzera e nel 2016 il Premio SIA Ticino per la migliore opera con il Tribunale Penale Federale di Bellinzona con Bearth & Deplazes e il Premio Best Architects 17 Award.

Pia Durisch
1964 Nasce a Lugano, Svizzera.
1983 Maturità Scientifica presso il Liceo Cantonale di Mendrisio (TI), Svizzera.
1983 - 88 Studia Architettura presso l' ETH di Zurigo, Svizzera.
1985 - 86 Pratica professionale presso lo studio di Architettura e di Ingegneria Santiago Calatrava Valls a Zurigo, Svizzera.
1989 Laurea in Architettura presso l' ETH di Zurigo, Prof. Flora Ruchat, Svizzera. Premio della Fondazione Fritz Von Schumacher, Università di Hannover, Germania.
1989 - 93 Collaborazione con Giancarlo Durisch, Riva San Vitale, Ticino, Svizzera.
1993 Con Aldo Nolli fonda lo Studio di Architettura Durisch + Nolli, Riva San Vitale (dal 2001 a Lugano), Svizzera.
1996 - 98 Assistente del Prof. Peter Zumthor presso l'Accademia di Architettura di Mendrisio, Svizzera.
1997 - 05 Presidente della Commissione Diocesana di Arte Sacra (CDAS) a Lugano, Svizzera.
2000 Membro BSA | FAS (Federazione Architetti Svizzeri).
2003 Premio SIA Ticino per la migliore costruzione privata (Casa per uno Scultore, Mendrisio).
2003 - 06 Membro del Comitato Scientifico della Fondazione Max Huber Kono, Chiasso, Svizzera.
2006 Professore Invitato presso l'Istituto Universitario di Architettura di Venezia (IUAV), Italia.
2007 Premio SIA Ticino per la migliore opera pubblica (MaxMuseo, Chiasso).
2008 - Membro della Commissione Federale dei Monumenti Storici (CFMS).
2008 - Membro della Commissione SIA 142/143 per i concorsi, Zurigo, Svizzera. Vice Presidente della Fondazione Archivi Architetti Ticinesi, Lugano, Svizzera.
2009 - 10 Membro del Consiglio Artistico del S AM (Museo dell' Architettura Svizzera), Basilea, Svizzera.
2010 - 12 Esperta Invitata per Bachelor et Master presso la Lucerne University of Applied Sciences and Arts, Departement Technik & Architektur
2011 - 12 Professore Invitato presso l' École Polytechnique Fédérale di Losanna EPFL, Svizzera.
2012 Premio SIA Ticino per la migliore opera pubblica (Centro di Formazione Professionale della Società Svizzera Impresari e Costruttori SSIC, Gordola).
2012 Premio AIT Award per «very best in Interior and Architecture» (Centro di Formazione Professionale della Società Svizzera Impresari e Costruttori SSIC, Gordola).
2012 - 13 Professore invitato presso l'École Polytechnique Fédérale di Losanna EPFL, Svizzera.
2014 Prix Acier 2014 (Centro di Formazione Professionale della Società Svizzera Impresari e Costruttori SSIC, Gordola).
2014 - 18 Professore invitato presso l'Accademia di Architettura di Mendrisio AAM, Svizzera.
2014 - Membro del consiglio di amministrazione di «Verlag AG / Espazium AG» der Verlag für Baukultur.
2016 Premio SIA Ticino per la miglior opera (Tribunale Penale Federale, Bellinzona) con Bearth & Deplazes.
Pia Durisch, Durisch + Nolli Architetti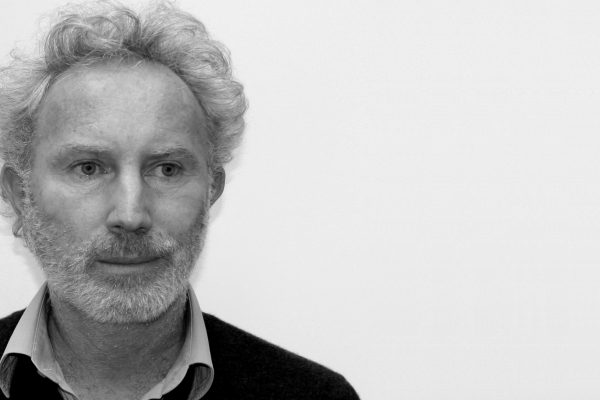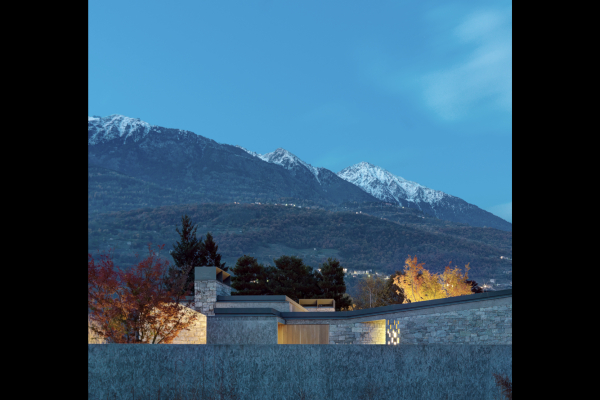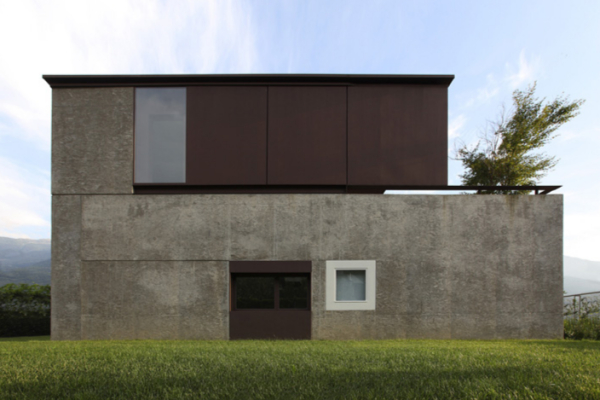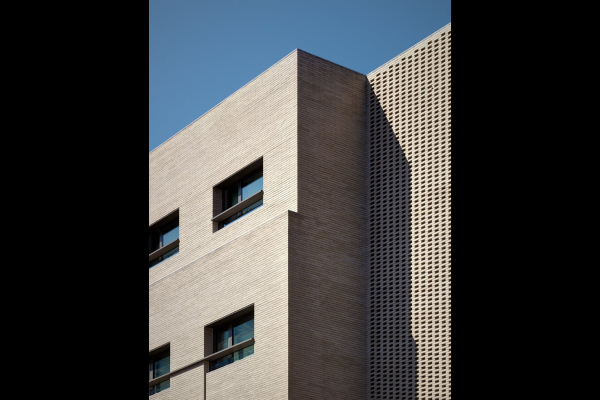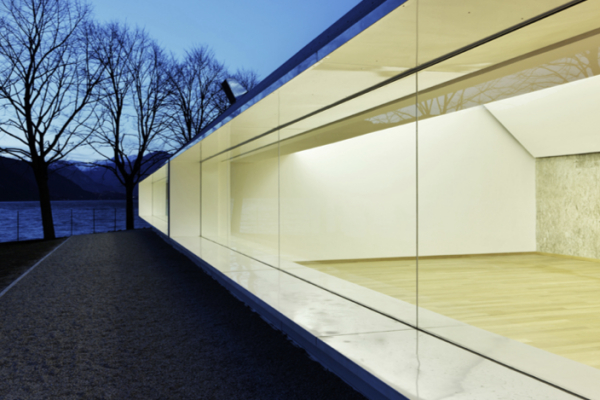 Gianmatteo Romegialli
Nato a Milano nel 1961, nel 1988 si laurea con voto di 100/100 e lode in architettura presso il Politecnico di Milano (relatore prof. arch.Sergio Crotti). Dal 1988 al 1989 collabora con lo studio di architettura Sergio Crotti e Enrica Invernizzi di Milano. Dal 1989 svolge libera attività; ha redatto piani urbanistici e progetti di edilizia pubblica e privata ed in particolare si è per anni interessato allo studio e progettazione per l'inserimento e la minimizzazione dell'impatto ambientale di infrastrutture territoriali come consulente della società di progettazione SPEA Ingegneria Europea - Milano. Nel 1996 fonda con Erika Gaggia van Hardeveld e Angela Maria Romegialli lo studio Act_Romegialli con sedi a Morbegno (So) e Milano.
Ha collaborato per alcuni anni con il Politecnico di Milano all'interno di corsi e laboratori di sintesi finale per
laureandi rispettivamente con i prof. F. Zanni e S. Crotti.
Nel 1999 è invitato alla consultazione europea nel cinquantenario del VII CIAM di Bergamo 1949.
Nel marzo 2000 e 2001 è invitato per conferenze sul tema dell'edificare nell'ambito alpino dall' Ecole
d'architecture de Grenoble- Atelier architecture et montagne (France).
Nel 2002 è nominato per l'A.A. 2002-2003 professore presso il Politecnico di Milano - Prima Facoltà di
Architettura Milano Leonardo nel corso di Laboratorio Progettazione Architettonica I.
Nel 1995, 1997, 2012 2013-15-16-17 ha svolto viaggi di studio in Australia collaborando negli anni su alcuni
concorsi e progetti con l'architetto Enrico Taglietti a Canberra.
Nel corso degli anni è stato invitato a svolgere attività didattica e lectures presso:
- Politecnico di Milano IT - sedi : Milano, Piacenza, Lecco e Mantova
- Accademia Belle Arti Brera MI IT
- Ecole d'architecture de Grenoble FR
- Canberra University dept. Landscape Architecture AUS
- RMIT Melbourne AUS
- Universidad Politecnica de Valencia , ES
- Accademia di Mendrisio CH - Atelier Aires Mateus.
01_Porträt_gianmatteo romegialli
02_Casa delle guide_foto F.Simonetti
03_casa ai prati 2017_foto M.Mariana
04_casa dbm 01_foto F.Simonetti
05_Casa delle Guide_foto F.Simonetti
06_CDR 01_foto M.Mariana
07_pad moto guzzi 01_foto M.Mariana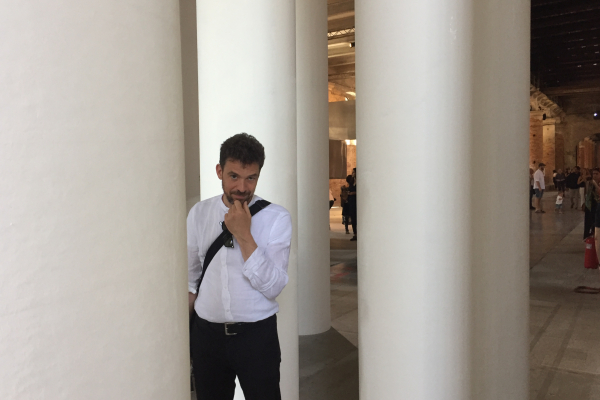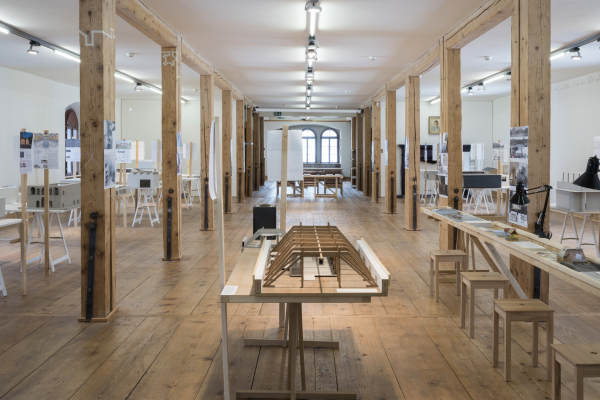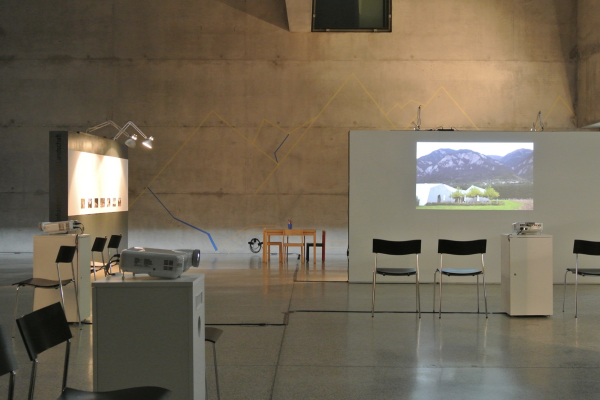 Daniel A. Walser
Daniel A. Walser, studied architecture at the ETH Zurich and the Sapienza in Rome. On graduating in 1998, he worked as assistant to Professor Vittorio Magnago Lampugnani (History of Urban Planning) at the ETH in Zurich. From 1999 to 2004 he worked as a research assistant on the degree course in building and design at the University of Applied Sciences HTW in Chur.
He teaches architecture history, architecture theory and urban planning. Between 2005 and 2009 he led the faculty of architecture at the HTW Chur. In 2006 he was involved in establishing the Chur Institute of Architecture, a new faculty of architecture on a master level in Switzerland till 2009. Besides teaching, since 2010 his focus is architecture research. Such projects include the exhibition for the HTW Chur at the «Langer Samstag» (2012) with the title «City mountain, Mountain Agglomeration. Building Culture in Graubünden» (2012) and the exhibition «If Attitudes Forms Space. Young Architecture from Graubünden» (2013). 2013 appointed as professor at HTW Chur.
Daniel A. Walser attaches great importance to his freelance work as a critic, in which he focuses on the relationship of tension between architecture, site and art in Alpine areas. He worked on the architecture of Bruno Giacometti (1907-2012) and also completed a piece of research on the architectural interventions and buildings of the architect Rudolf Olgiati (1910-95) and Pfleghard & Haefeli in Uzwil (1898-1912). Daniel A. Walser received in 2007 the Swiss Art Award for Architecture Education and received in 2009 a study grant at the Nairs Contemporary Art Centre in Scuol. 2018 founding of his of his own architecture publishing house. Daniel A. Walser lives and works in Chur and Zurich.

01_Porträt_Laura Egger
02_DSC_0934_lauraegger.jpg
Architektur ausstellen: Das Bauwerk als Exponat. Eine Recherche mit Studierenden der HTW Chur über Architekturmuseen, Zeughaus Teufen, Schweiz (2018): Fotografie: Laura Egger
03_DSC_4715.jpg:
Ausstellung Langer Samstag Chur: Stadtgebirge – Gebirgsagglomeration? Bauliche Interventionen in Graubünden (2012):
Fotografie: Daniel A. Walser
04_DSC_5100_Chur2013.jpg
Wenn Haltung Raum bildet. Junge Architektur aus Graubünden, Stadtgalerie Chur (2013): Fotografie: Laura Egger
05_DSC_891z_lauraegger.jpg
Wohnung im Löwenbräu, Zürich, in Zusammenarbeit mit der Künstlerin Nicole Ottiger. (2013-14): Fotografie: Laura Egger